Outfit #9 . . . Date Night!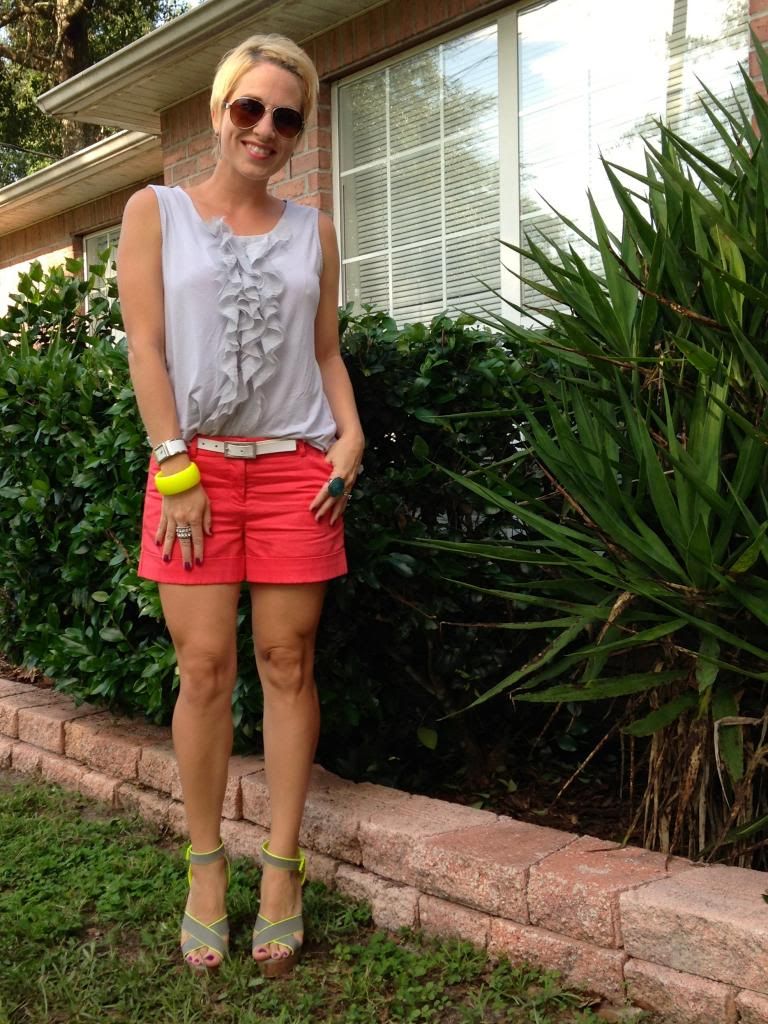 Shorts, Tank, Bracelet & Watch: Target
Date nights don't happen all that often at our house, so when they do we cherish them.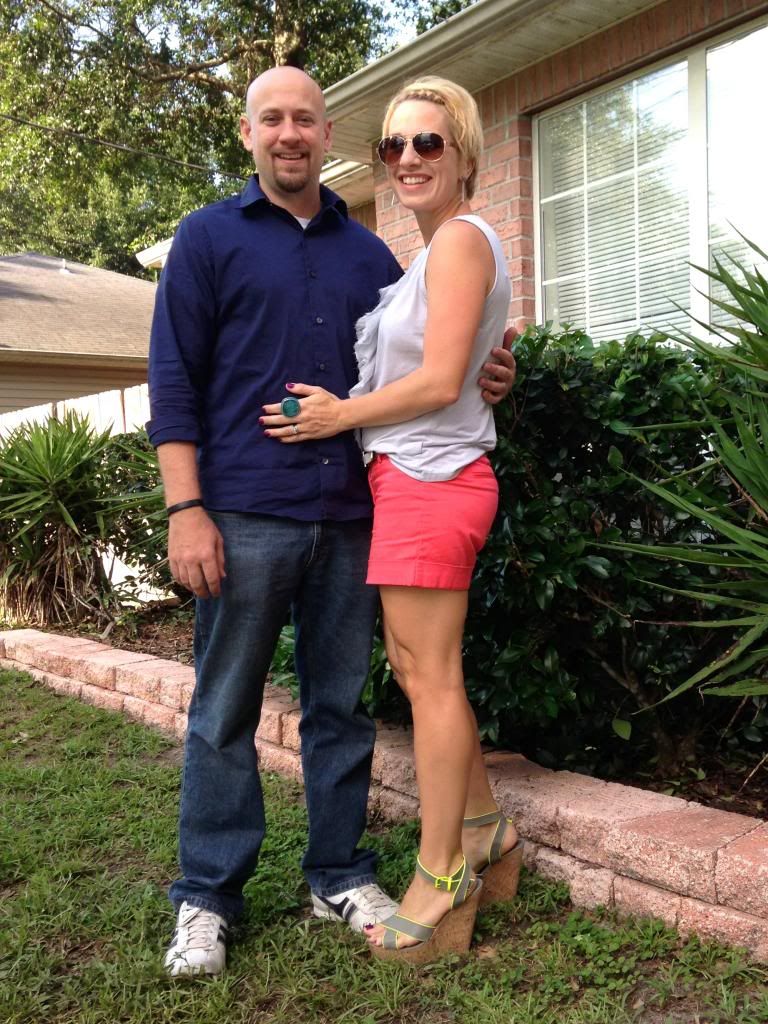 I love this guy. On Tuesday, we'll be celebrating 8 years of marriage.
We enjoyed the Pollo Rosa Maria at Carrabba's. Then we enjoyed a little trip to Lowe's. A trip to any store without the kids is always a pleasure. Then we got home in time to tuck the kids in.
It was one of those rare nights, when the Princess actually decided she wasn't tired and whined/fussed for about an hour in her bed. Why is it that when kids do that we think letting them sleep in our room might help? It didn't. Finally around 11pm, she fell asleep and we got to catch a few winks.
Despite the limited amount of sleep we got, I was able to get a PR when Nate & I went out to the bike trail yesterday morning. My super sprint is a 7.5 bike and 1.5 run, which should be incredibly simple. So we pushed really hard to see what I might be able to do on race day. We averaged 16.7 mph on the bike and 8:45 on the run.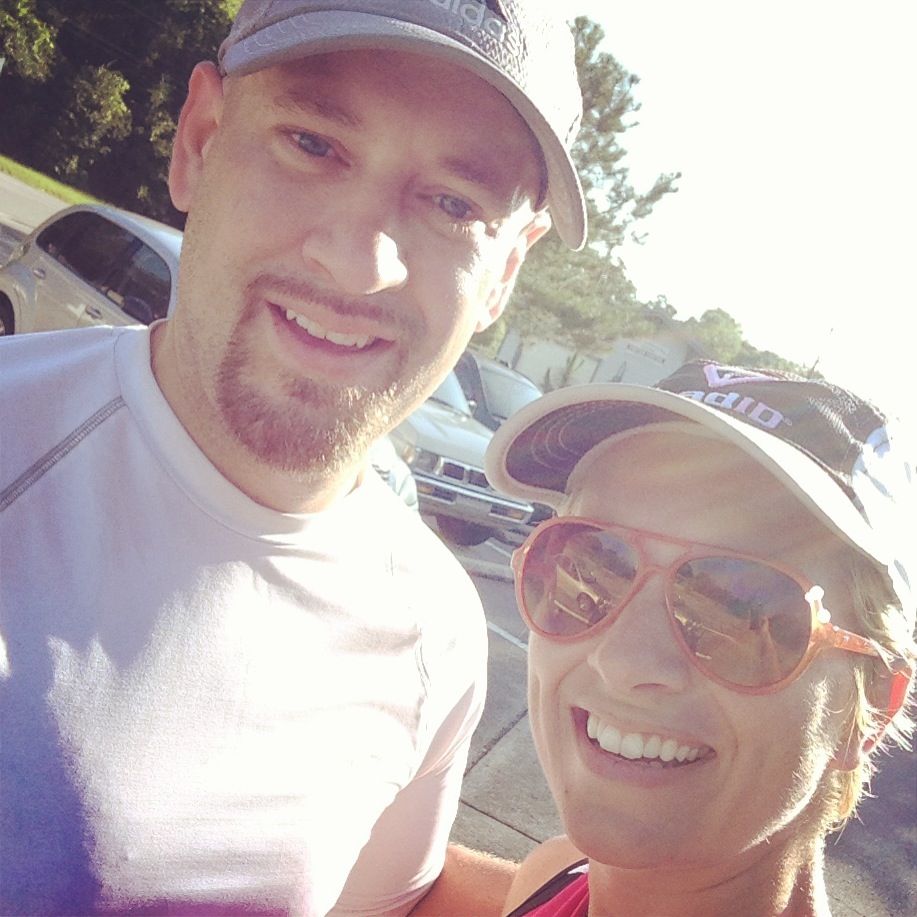 I still have a few weeks till the triathlon, so I'm hoping to improve that time a bit more!
I have thoroughly enjoyed this weekend with the family. I love weekends now even more than I did when I was teaching. Summer weekends are so much fun! I hope you all enjoy the rest of yours! Happy Sunday!
I'm linking up today with Fine Linen & Purple, Sunday Style & Watch What I'm Wearing.