Today I'm sharing both Outfit Numbers 10 and 11 with you. Aren't you lucky?
Outfit #10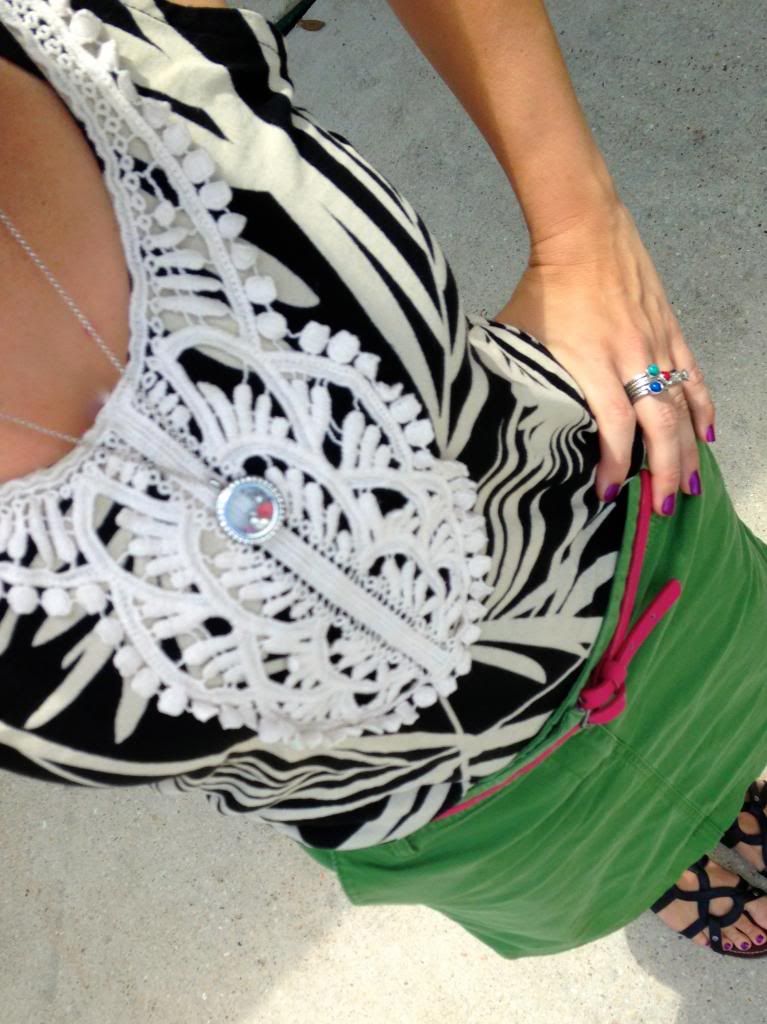 Tank (also worn here), Belt & Sandals: Target
The green skirt number was worn to my little Princess's 3rd birthday party. Speaking of the age 3, no one warned me that 3 is basically the same thing as 13 when we're talking about attitudes and moods. Good grief, my angelic, sweet two-year old has turned into a demanding, bossy little diva!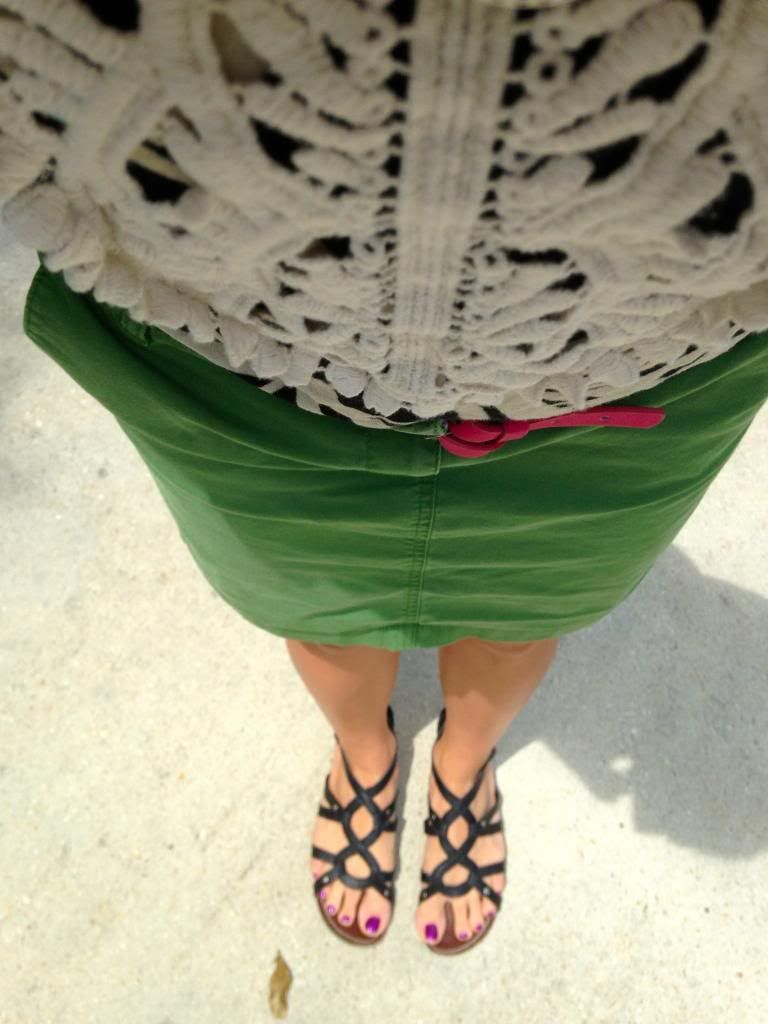 If you're dying to see more of Her Highness and her party, you can check them out on Instagram.
Outfit #11 (I'm 1/3 of the way finished!)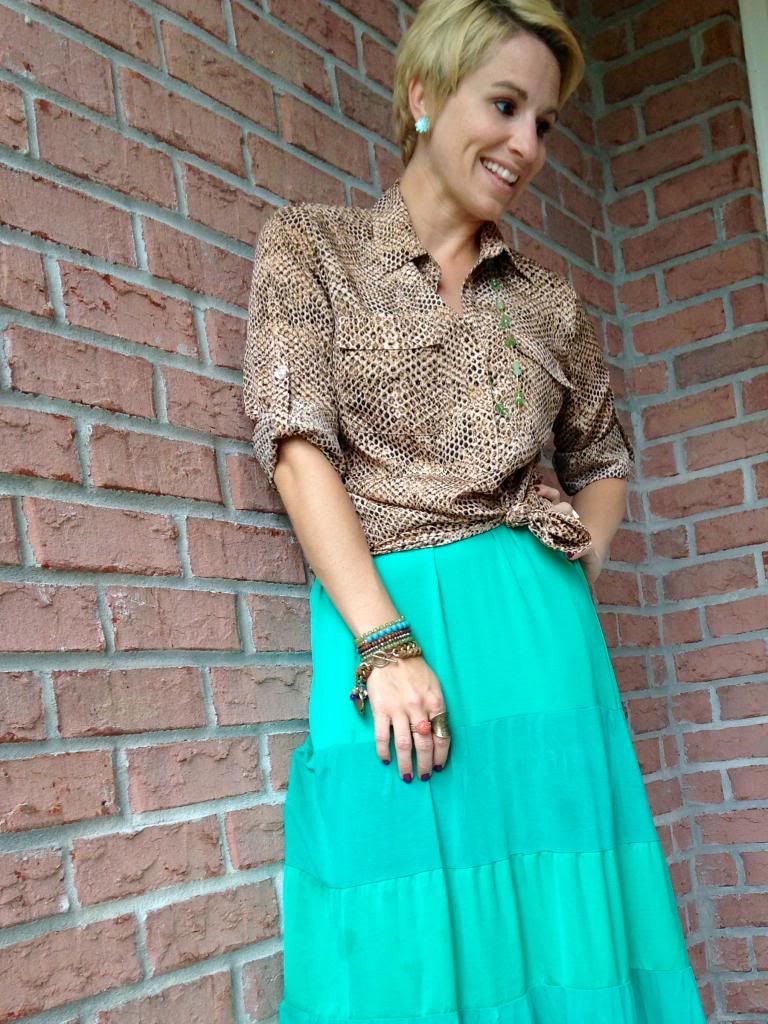 Skirt & Blouse: New York & Company
Spot on the Skirt: Well, that came from Her Highness, I'm sure.
And this second little green skirt number (I didn't realize I included two green skirts in my 30 for 30 until this very second), was worn to church. Okay, I'd like to say that I am not one of those bloggers who take perfect photos. Nope, this is real life, so you get part of my child's arm along with my skirt and top.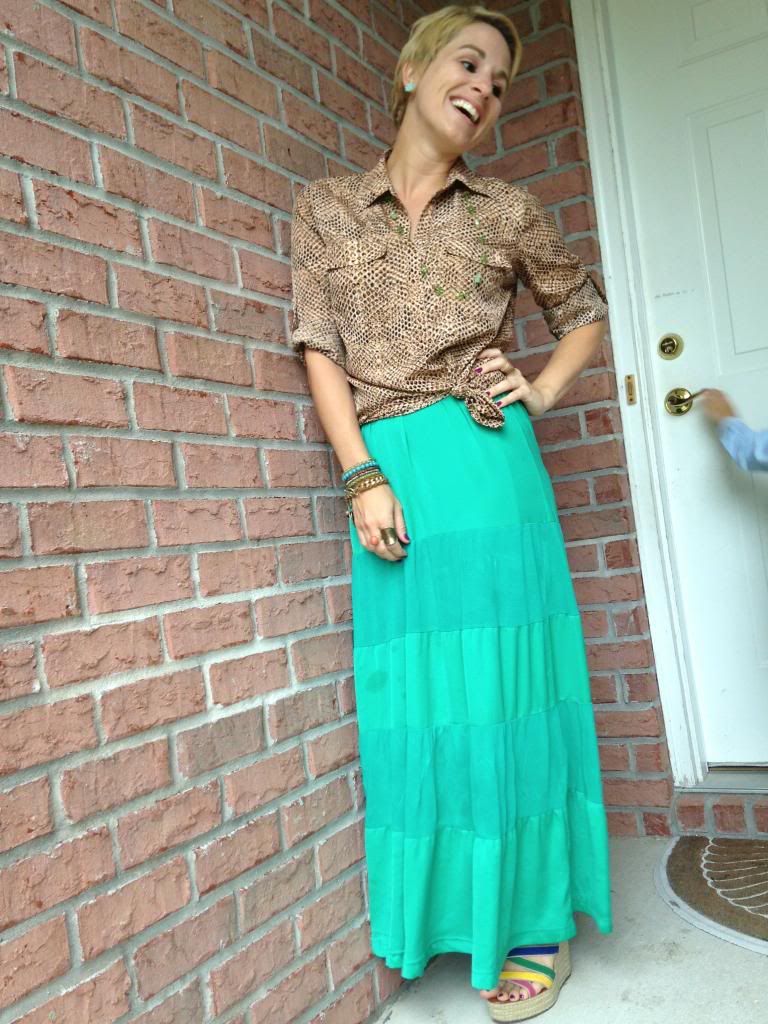 Also, you get a skirt with a spot on it. Because I barely have enough time to get dressed on Sunday mornings, much less time to inspect my clothing for stains.
I'd also like to share that while I'm attempting to type out a quick post because I simply can't skip a day during my 30 for 30... I mean, what would you do if you didn't know how I was getting dressed during my summer break? I know, I know, it would kill you, right? Okay, anyways, back to this fragmented sentence. While I'm trying to get a quick post up, Her Highness keeps bringing me "uhpizes." Each time, I have to close my eyes while she counts to 6 and then says "Uhpize! I got uhpize fuh you!"
I wouldn't trade it for the world.
I'm linking up today with Monday Mingle and Funday Monday.