This is going to be short and sweet, friends. I'm officially on "staycation," so my time is devoted to my sweet husband and my kids. And to the hundreds of invitations (not really, it just feels that way) I'm trying to get out for my sister's baby shower... but that's another story!
Tee, Sandals, Belt & Most of the Jewelry: Target
I typically wouldn't pair this shirt and these shorts, but that's what you do when you're working with only 30 pieces for 30 outfits. It's a little busy for my taste and the colors seem to clash just a tiny bit, but if you wear it confidently, it works. =)
The Miley Cyrus hair is courtesy of my stylin' hair stylist and friend. We've been wanting to try a funkier look, so when she cut my hair yesterday, she styled it like this. I'm not sure I can style it this way myself, but maybe I'll try one day.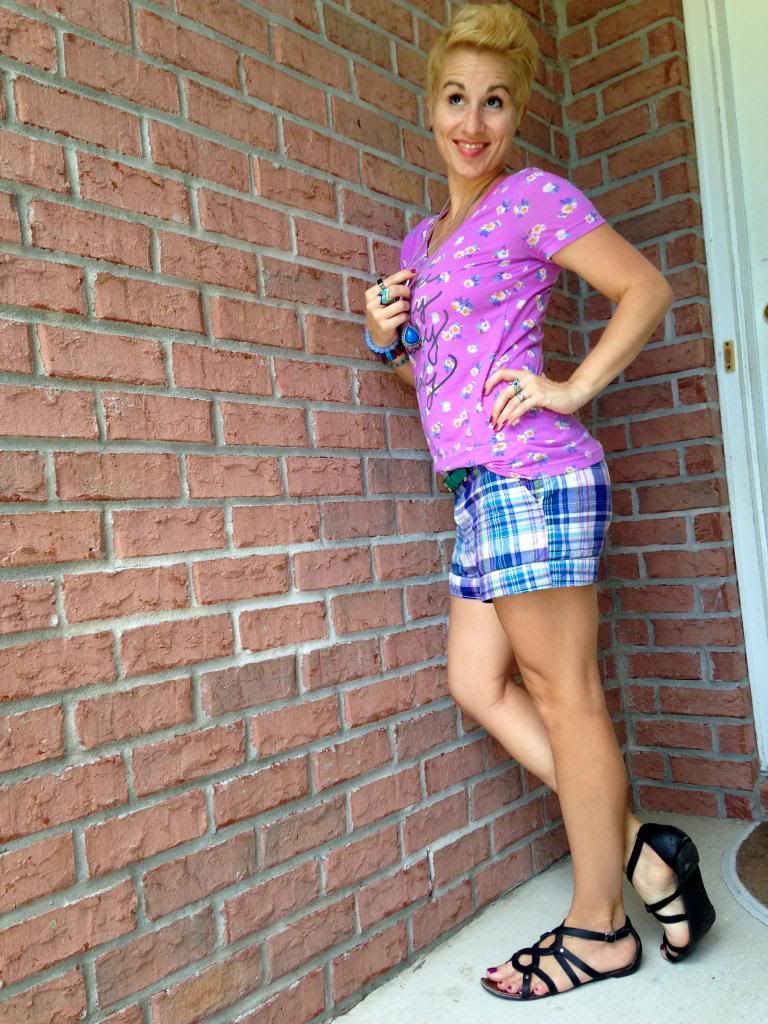 And that's all I've got for you. I'm linking up today with
Mix & Match Fashion
.