Happy Sunday!
I'm in New Orleans spending some QT with my very pregnant sister, so this will be short and sweet.
The cute toddler in the background with the messy hair was supposed to be napping... we see how well that worked out.
My sister currently lives in Ohio and almost didn't make it in town for her shower because of delayed flights. *sigh* But she made it and the shower was a success! Photos are on Instagram at the moment, but I'll do a special post later highlighting the various DIY's that I attempted and to show the amazing candy bar that my sis-in-law set up.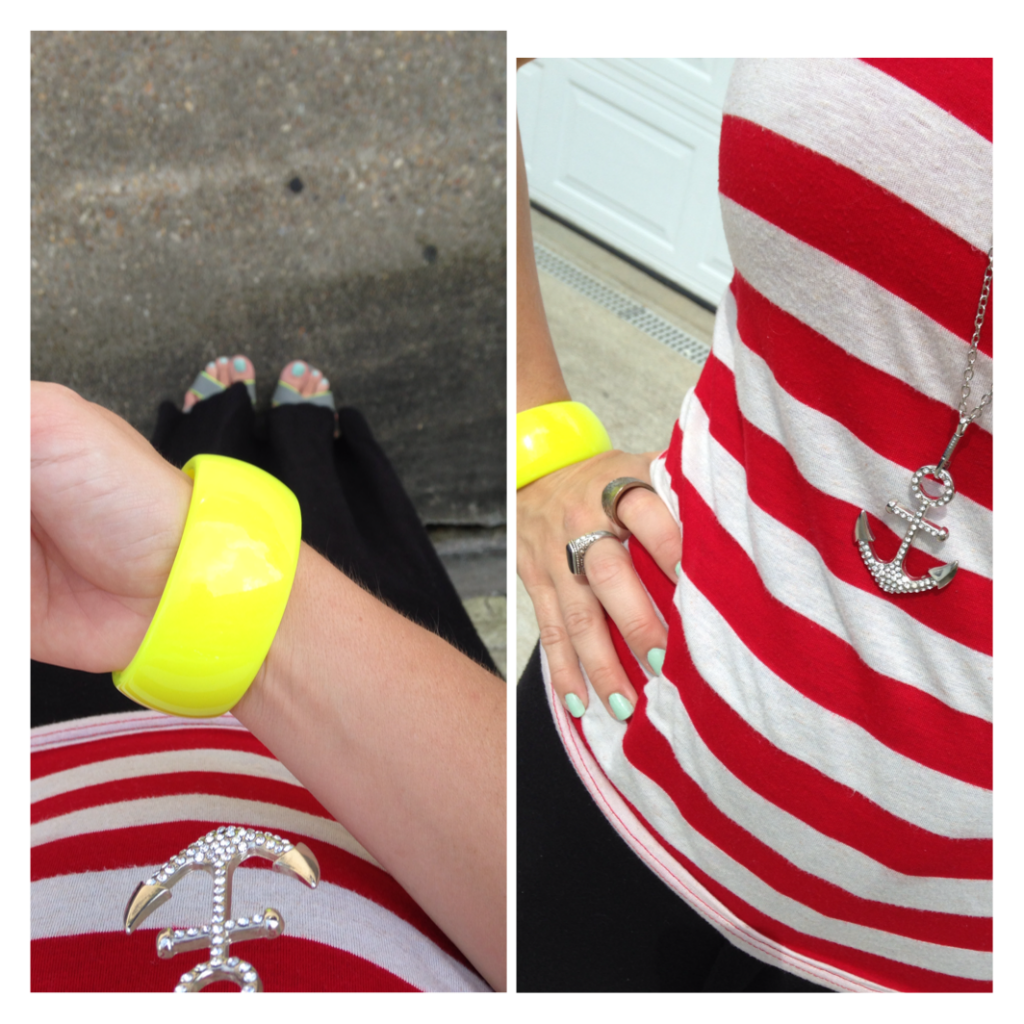 I'm linking up today with Watch What I'm Wearing, Fine Linen & Purple and Plane Pretty.