As I finished my first 30 for 30, I thought to myself, "Aaah, this feels nice. I have no desire to get dressed and I don't have to!" So, I spent two whole days in my gym shorts, swimsuit and grubby clothes. Then I took a trip to New Orleans for my sister's shower. Just before I began packing, I was reading one of my favorite style blogs and noticed that she was hosting a 7 for 7 link up. Say what? Make 7 different outfits out of 7 different pieces of clothing? I mean, I know I just finished something similar, but this was the perfect solution to my packing dilemma!
coral shorts, black maxi skirt, coral hi-low skirt, striped shirt, turquoise shirt, red striped tank, bird print shirt
So, I threw these pieces into my bag, along with several pairs of shoes, lots of jewelry, and two tank tops, and called it finished.
These are my outfits in the order I wore them.
Outfit Number One: Coral Shorts & Striped Shirt
Worn while Cooking & Doing Crafty Stuff for the Shower (Friday)
Shorts: Target (Yeah, I'm stuck on these coral shorts.)
Top: Liz Claiborne (Thrifted)
The Little Miss is wearing a romper and leopard print ballet flats from Target, as well. I don't know how we'd manage to get dressed without Target.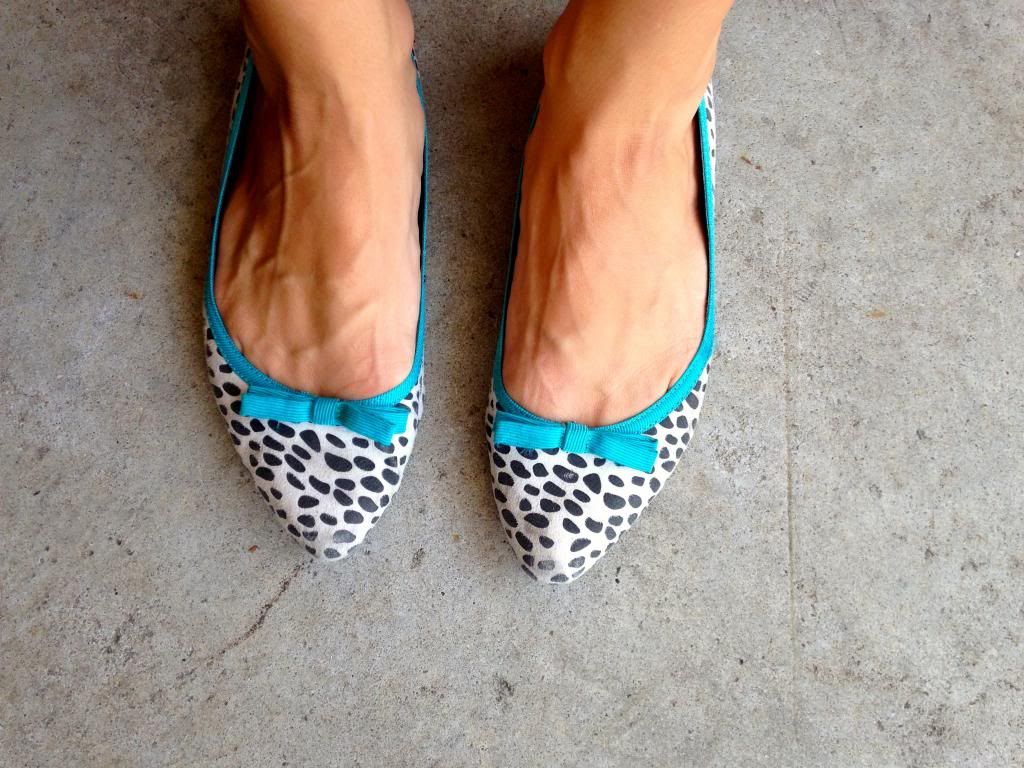 My shoes were hidden in the grass, so I wanted to give you a close-up. =)
Outfit Number Two: Coral Shorts & Bird Print Shirt
Worn to Target & Baskin Robbins (Saturday)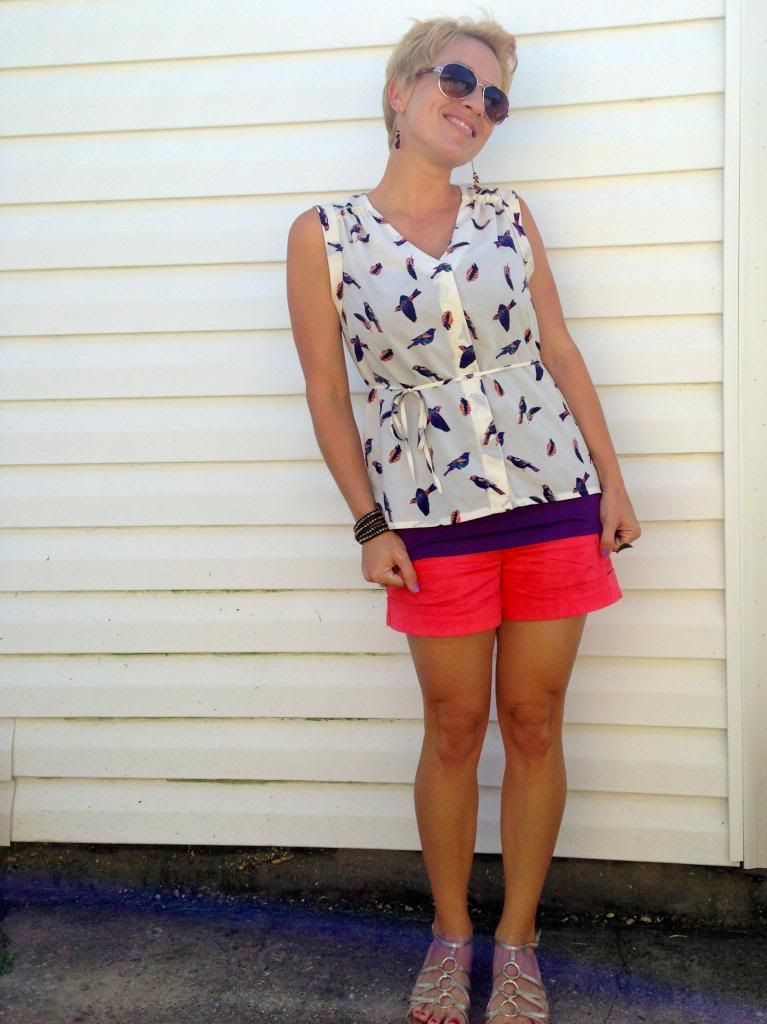 Bird Print Shirt: H&M (Thrifted)
Wrap Bracelet: Premier Designs Jewelry
Outfit Number Three: Coral Hi-Low Skirt & Bird Print Shirt
Worn to my Sister's Shower (Saturday Evening)
Outfit Number Four: Black Maxi Skirt & Red Striped Tank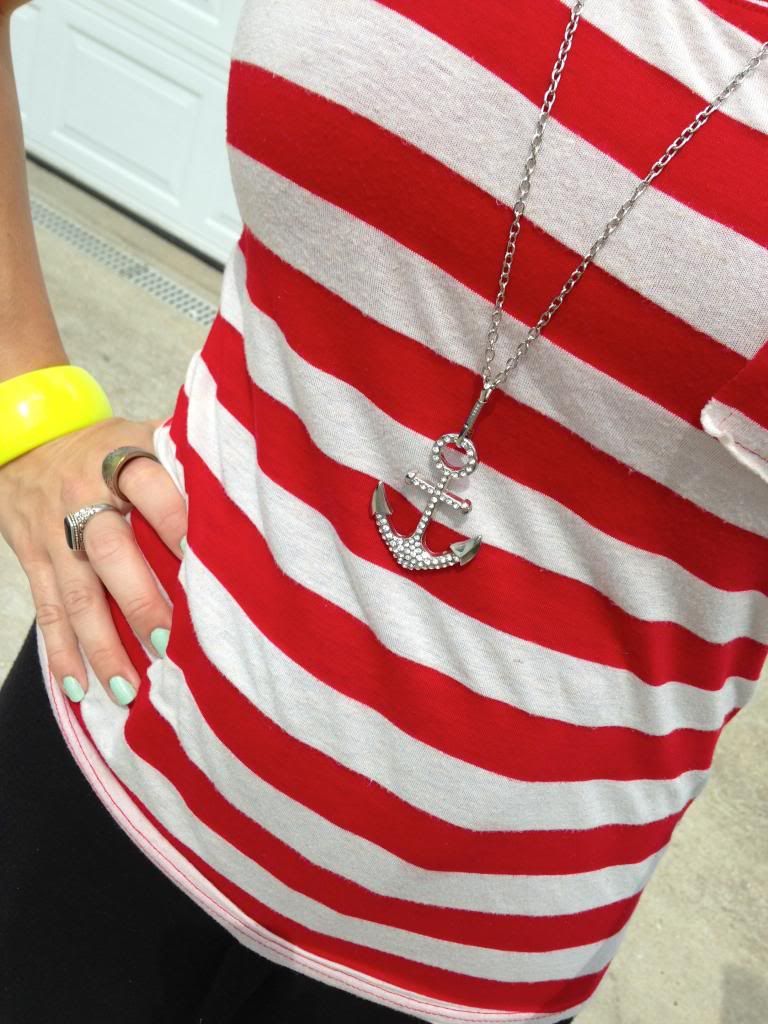 Outfit Number Five: Coral Shorts & Turquoise Shirt
Worn Playing Outside & Visiting Family (Sunday Afternoon)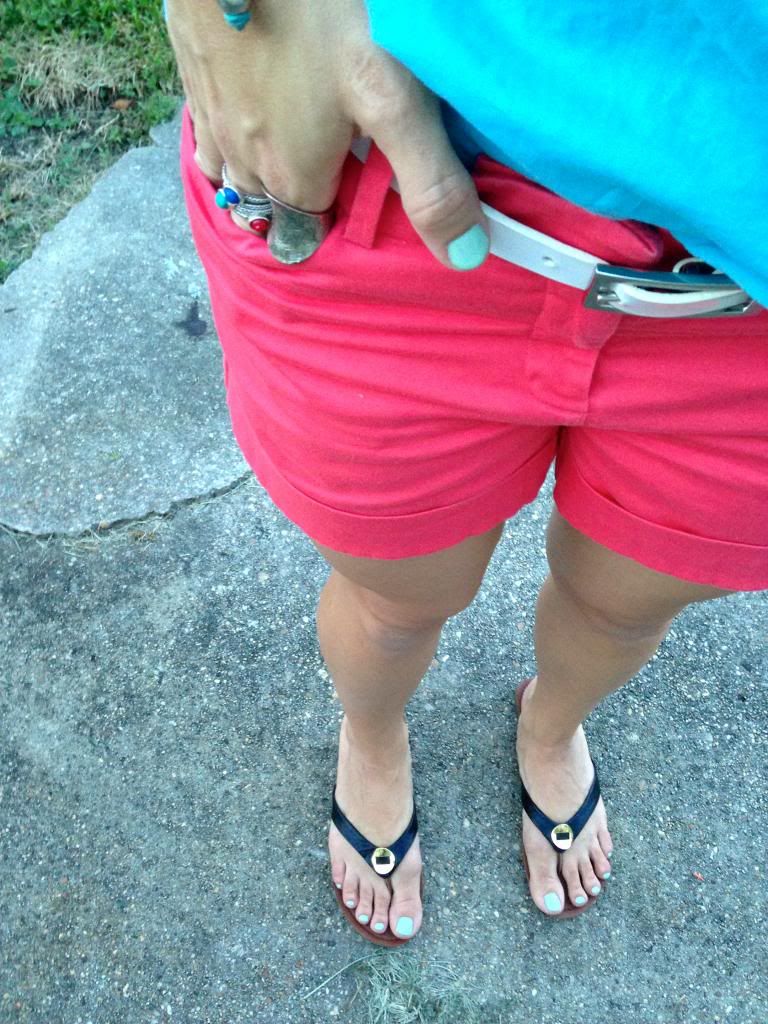 Shirt: Banana Republic (Thrifted)
Flip Flops: JCPenney (My Sister)
Silver Ring & Belt: Target
Stacked Ring: Premier Designs Jewelry
Outfit Number Six: Hi-Low Skirt & Turquoise Shirt
Worn Traveling Home (Monday)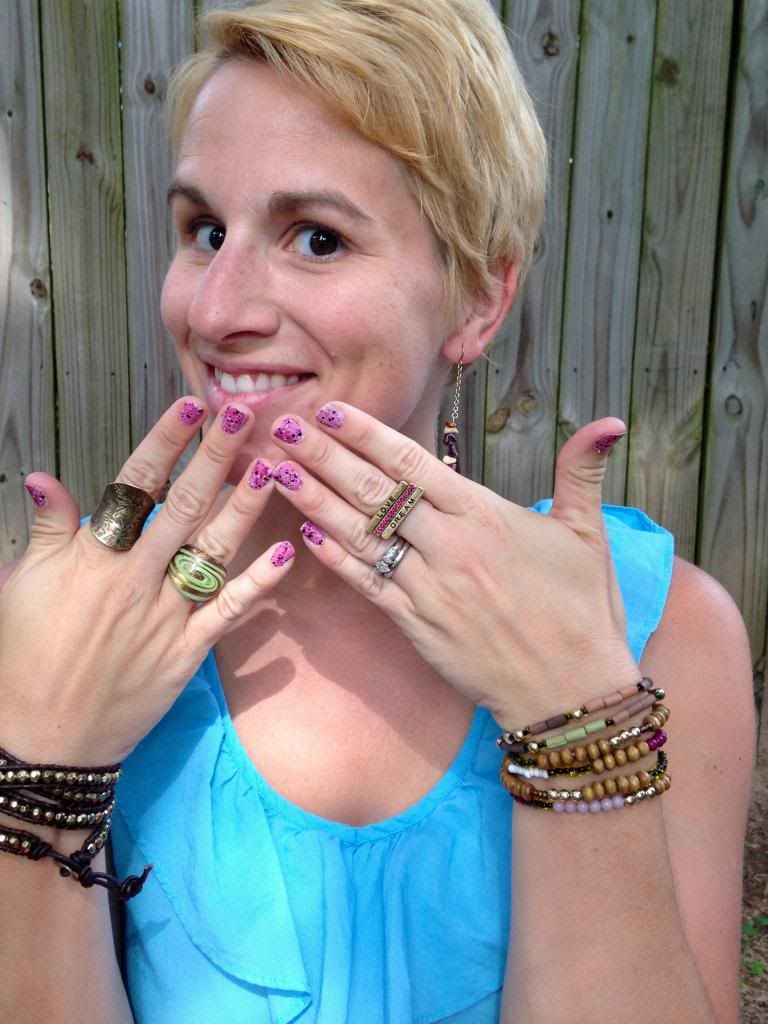 Wrap Bracelet: Premier Designs Jewelry
Nail Polish: Maybelline Color Show, Polka Dots
Outfit Number Seven: Black Maxi Skirt & Turquoise Shirt
Worn to Church (Wednesday Night)
Bracelets: Gift, Premier Designs Jewelry, Bealls
I think we can safely say that coral and turquoise dominated this challenge. The coral skirt, coral shorts, the turquoise top... During this challenge, it felt a bit like I was wearing the same thing over and over again. To keep my outfits feeling fresh, I rotated between gold and silver jewelry. But that only helped a little bit. If I were to do something like this again, I think I'd include seven very different pieces, so that I felt like I was wearing very different outfits every time I got dressed.
I'm linking up all over the place today. If you want to see pretty little outfits all over the blogosphere, click on these links: I Feel Pretty, The Pleated Poppy, Transatlantic Blonde, Dear Abby Leigh, Wardrobe Wednesday, Monday Mingle, Funday Monday and Monday Bloom.